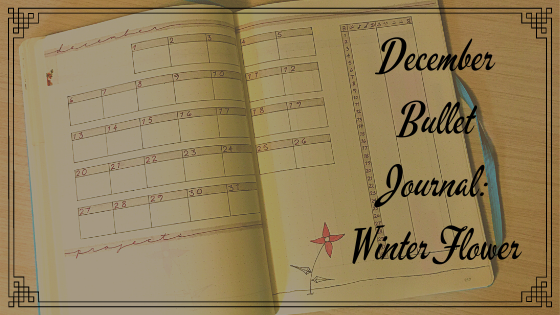 2020 felt like it simultaneously dragged and sped by. But, finally, here we are about to enter the last month of the year. And that, of course, means it's time for my December bullet journal spreads.
December Bullet Journal Title & Quote Cover Page
Normally, I would choose a December bullet journal theme that relates somehow to Christmas. This time, however, I decided to do something just a little different. I stuck with my overarching treasure-related theme, but made it a little more abstract than most of my other monthly themes from the past six months.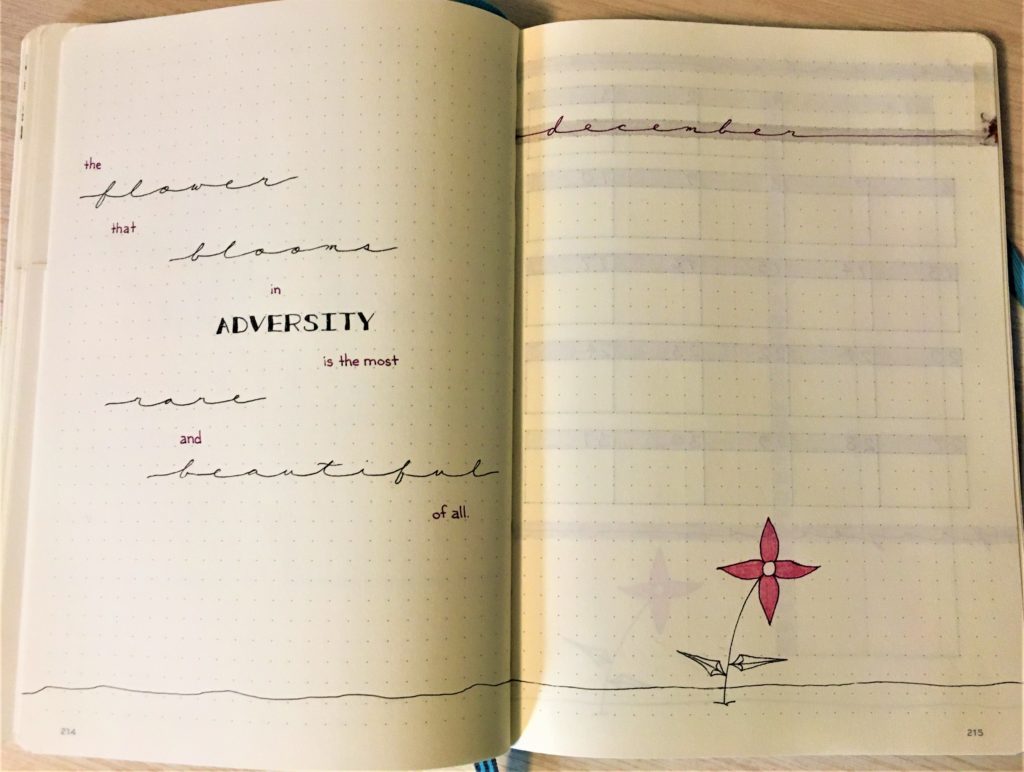 This image of a single red flower growing up out of the snow makes me think of hope, of better things to come no matter how bleak things might look in the moment. And I thought that would be a fitting image to close out 2020 with.
For my December quote, I went with this one from Disney's Mulan (1998):
"The flower that blooms in adversity is the most rare and beautiful of all."
Like many of the quotes I've used this year, as soon as I chose the theme, this quote came to mind, and nothing else would do.
In keeping with the theme, I also decided to keep the decorations kind of sparse and minimal.
December Bullet Journal Monthly Layout
I didn't do anything too different with the monthly spread this time, since I was sticking with the more minimal design. I kept all of my usual elements: the calendar on the left side, projects/goals under that, and my habit and mood trackers on the right. However, I did change up the size and shape of the boxes for the monthly calendar.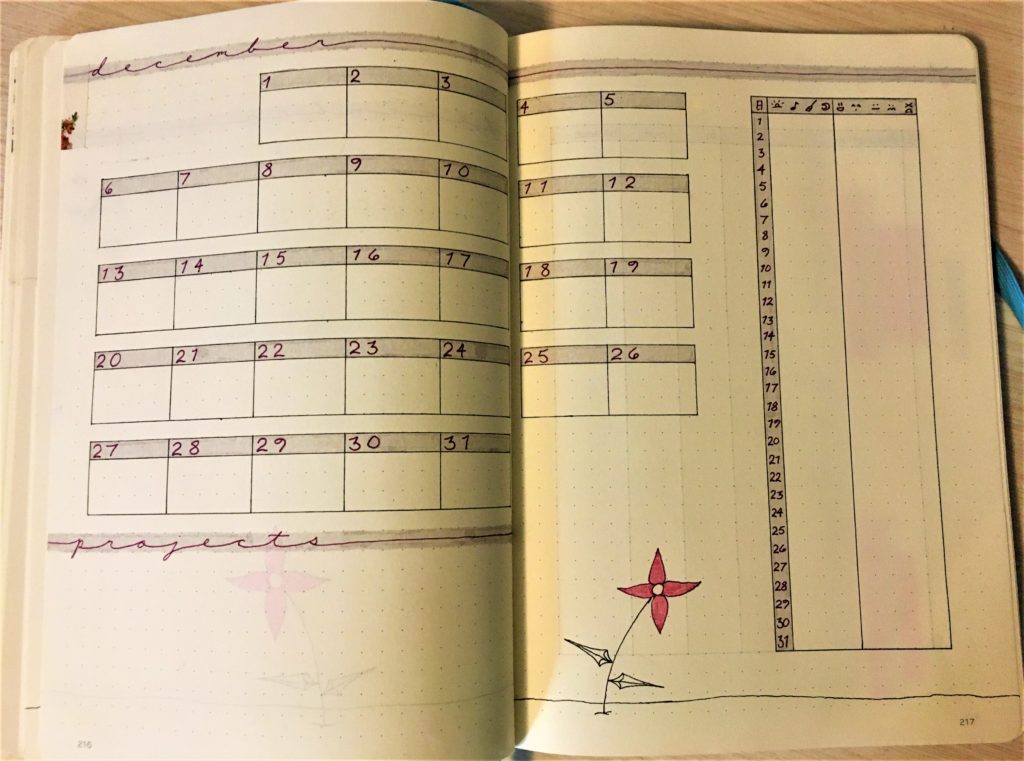 December Bullet Journal Finance Pages
And again, I kept my finance pages basically the same as always. I'm looking forward to changing these up in my next journal, but for now this layout has served me well.
---
I'm already getting excited about my next bullet journal, which I'll start planning for over the next few weeks. More than ever, I think changing over into the new year is going to feel like a huge reset. As I said in my post last week, 2020 hasn't been all bad — but I will be glad to put it behind me and start over again come January.