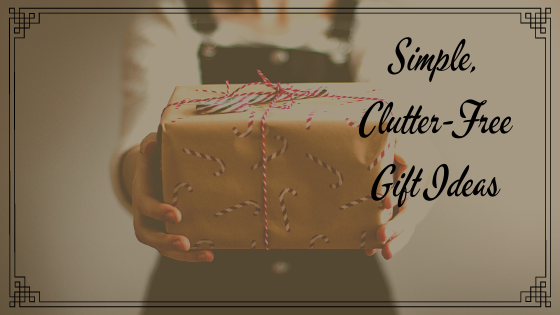 Gift-giving season can cause many of us a fair amount of anxiety. We want to give our loved ones gifts that they will enjoy and appreciate, as a means of expressing how much we enjoy and appreciate them. But sometimes it can be difficult to choose what to give, especially if that person is trying to cut back on the "things" they possess.
Alternatively, if you are the person cutting back on "things," it can be hard to know what to ask for when your loved ones want to know what's on your wishlist.
So my aim for this post is to provide some simple and clutter-free gift ideas, either for yourself or for friends and family. Remember, though, that what constitutes clutter is different for each person. While one person may only want to hold onto a few basic kitchen tools, for example, another may genuinely enjoy collecting as many little gadgets as they can. It's all about what that person values and what adds joy to their life.
But before we get into the more specific gift ideas, let's talk a little more generally. It starts with knowing who you are gifting to.
Tailor Your Gift Ideas to Their Love Language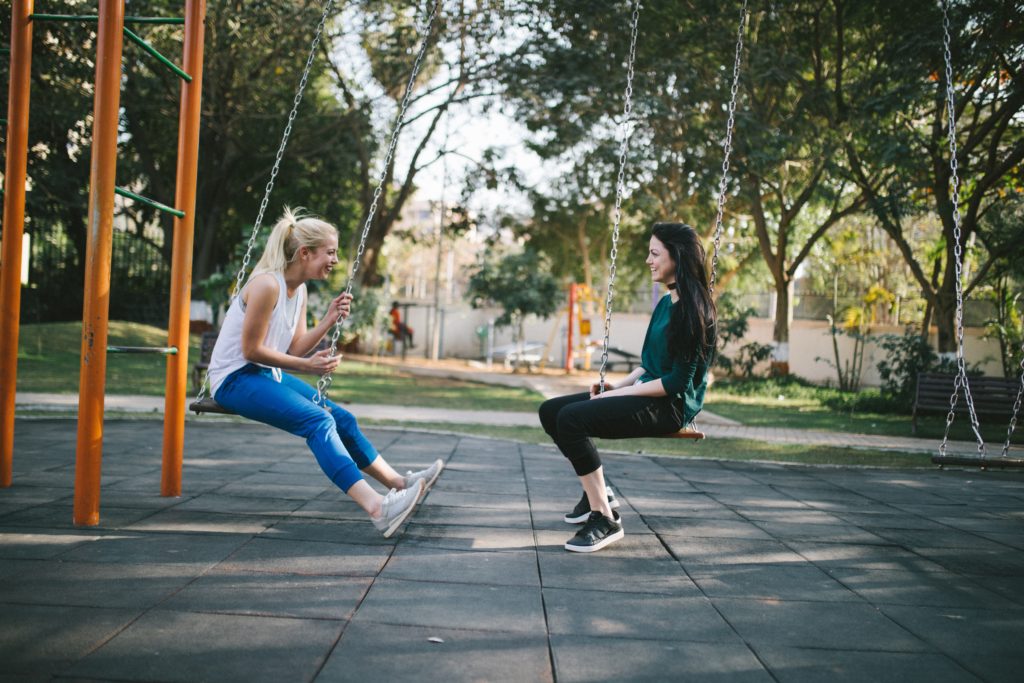 Most of us are at least a little familiar with the concept of the five love languages. Knowing which way your loved one expresses affection — and even more so how they want to receive affection — can help you know what kind of gift to give them. And that's good news when you're trying to reduce clutter, because it may not need to be a physical object at all.
If you know the love language of the person you are giving to, focus on that as you make your list of gift ideas. Here's an example of what some of those might look like:
Gifts – Physical object gifts aren't nearly as likely to be considered clutter to this person; rather the receiving of a gift makes them feel special and valued. Especially if the gift itself has special meaning or interest to them.
Words of Affirmation – This person needs to hear that you love them. Handwritten, typed, verbally said out loud — what matters are the words you use. (And that you do use words!)
Quality Time – This person is probably longing to spend time with you, even if that time isn't spent doing something big and exciting. Set aside some time to just be together — even if it has to be done virtually.
Acts of Service – For this person, actions speak louder than words and make a bigger difference than objects. Choose a gift that will perform a service for them, or perform a service yourself and be the gift instead.
Touch – For someone whose love language is physical touch, 2020 has likely been a struggle for them to feel the affection of their loved ones. If you live with this person, or if it's safe for you to be in the same space, try to give them a little extra attention.
8 Clutter-Free Gift Ideas
If you're still a little stumped for what to give that special someone, here are some simple clutter-free gift ideas. These can be helpful if you aren't sure about their love language, or if you know what it is but want a little more inspiration for exact "things" you could give.
1. Hobby Supplies
Take a look at that person's interests and pastimes. Do they draw, paint, sew, craft, etc.? Find out what supplies they want/need for their next project. You can save them money by giving them something they were considering buying anyway, or surprise them with a supply item they want but haven't been able to justify purchasing on their own.
But a word of caution here: chances are they have specific supplies in mind, both in terms of what they want and what they don't want. Be sure to do some research into brands, stores, designs, and specific items that they regularly use and like.
2. Subscriptions
Purchase a new subscription for a service your person would enjoy using, or pay for a month's worth (or whatever time increment you like) of something they already subscribe to. Feel free to get creative — subscriptions can be for digital products like streaming services or websites, but they can also be for mail-ordered products of many kinds.
3. Time
Set up a coffee date, shopping trip, other outing, or even just a fun/relaxed day for doing activities together that you both enjoy. If meeting in person isn't an option (please stay safe!), get creative with virtual meetings or online games.
4. Designated funds
This is similar to giving a gift card, but doesn't restrict the other person to shopping at a certain store. It can be a great option if there's an item they've been wanting/needing, but you know they would prefer to pick it out themselves and may want to look at a few stores before making the final decision. You could even combine this with the time together gift by offering to take them shopping for the item.
5. Consumable goods
Obvious choices here are food and drink items, products like cosmetics, or other items that get used up on a regular basis. A nice, reusable container or other sustainable packaging makes such gifts even more clutter-free.
6. Complete an item on their to-do list
Maybe they have a project around the house they've been meaning to take care of but haven't had time to do. Or other errands/tasks that they've intended to get to but haven't yet.
This one is probably easiest when the person is a family member, and especially someone you live with. Just make sure the task is something that they want/need done but don't necessarily want to do themselves.
7. Convenience
Give them a gadget that would make a recurring task easier and/or faster. But to keep this item clutter-free, it must be something they would genuinely use often. (Bonus points if it would make multiple tasks more convenient!) This one goes back to their interests and hobbies, as well as daily tasks and lifestyle.
8. Something that can only come from you
Use your talent to create a one-of-a-kind gift, whether that be a craft, art project, written letter, etc. Emphasize the relationship the two of you have — include inside jokes, shared interests, special memories, and so on.
Make It Personal
As you've no doubt noticed, the key element to all of these is the personal touch. It's about knowing the person you are giving to, and letting them know that you care about them.
What other clutter-free gift ideas can you think of to speak your friends' and family's love languages? Or what are some clutter-free gifts you would love to receive? I'd love to hear from you!