We're coming to the end of September, and you know what that means: I've been working on setting up my October bullet journal spreads, and I'm ready to share them.
I had a few different ideas for my October theme, all of them of course related to my overarching treasure-hunting and exploration theme. And I changed my mind a few times before finally settling on this one, which is gemstones and crystals.
I actually used this same color scheme for my January theme, and I had fun making it feel different despite using the same colors. It is messing with my head just a little, though, because I seem to associate these colors with winter.
October Bullet Journal Cover Page & Quote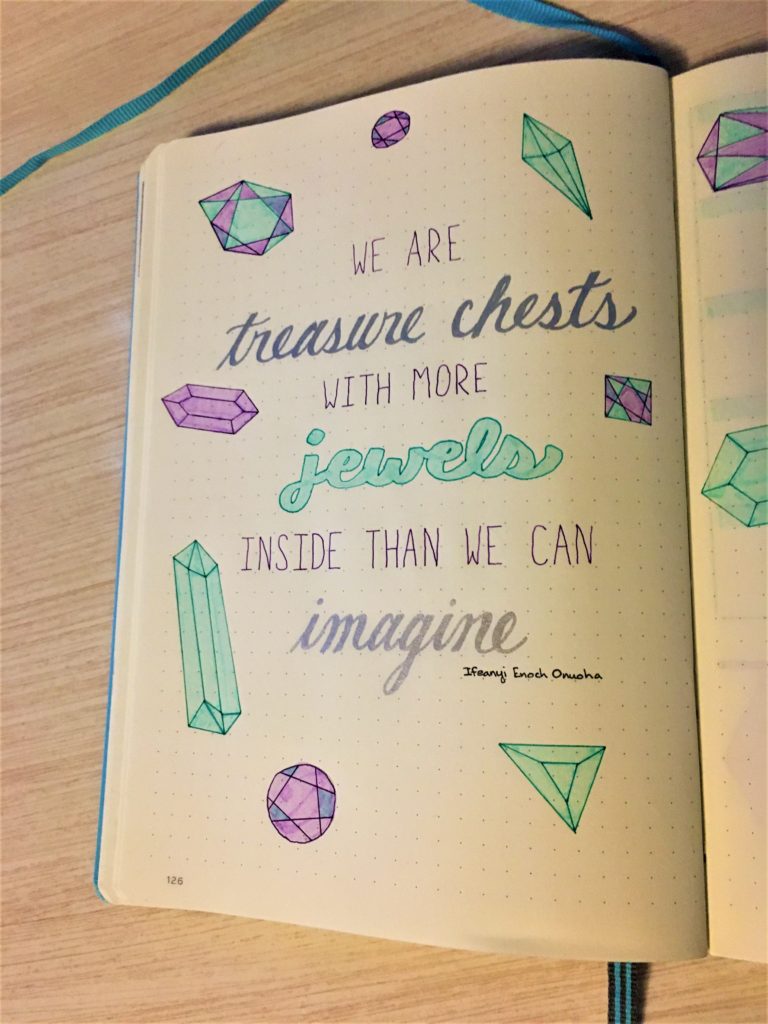 Once I had decided on drawing different kinds of crystals and gemstones, this quote was easy to choose:
I can't say enough how important I think it is to really get to know yourself, and what a difference it made for me when I finally started to understand my own personality and preferences. So this month I want to remind myself that there are still more treasures to discover in my own life and in the world around me.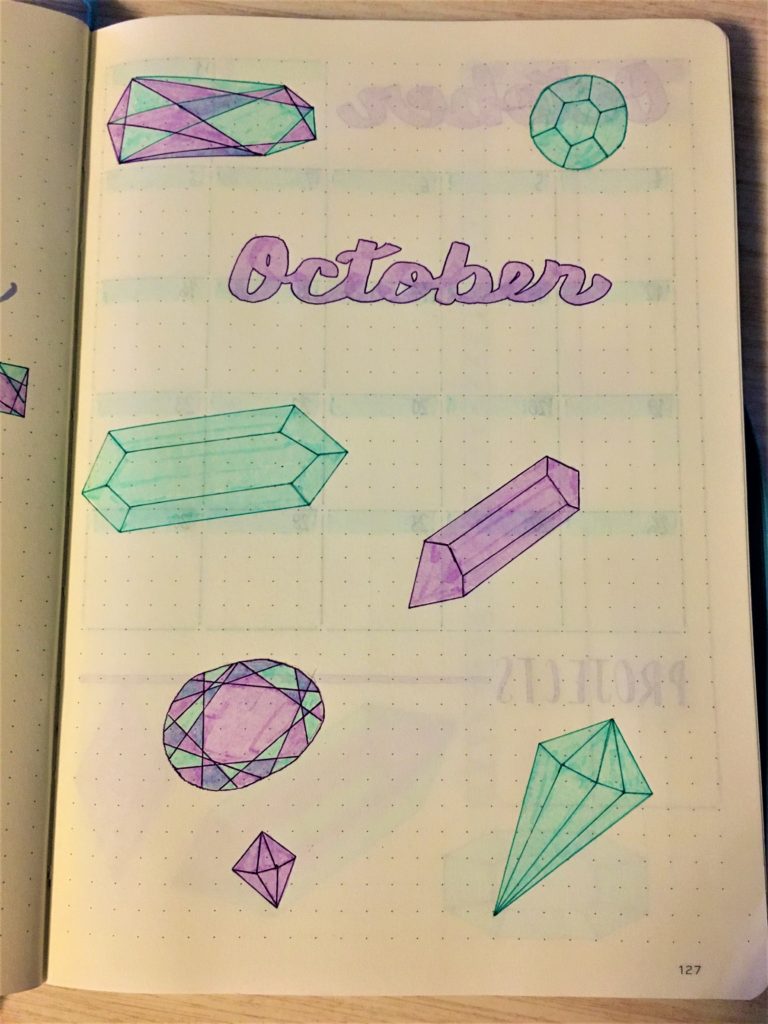 October Bullet Journal Monthly Spread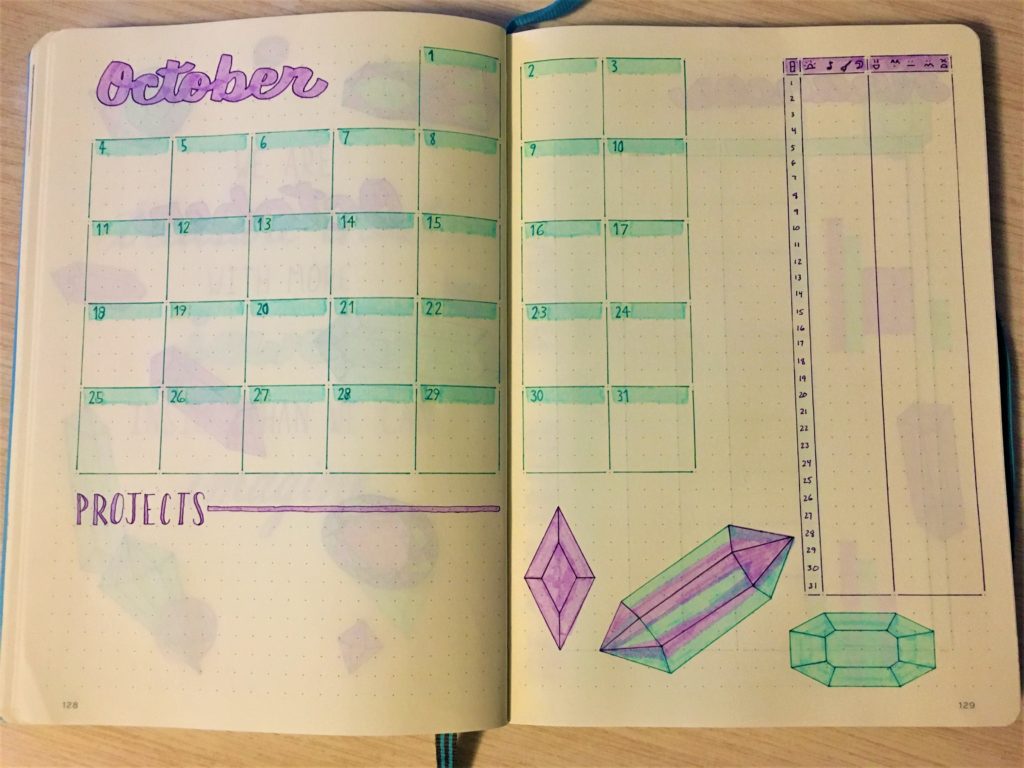 This month I'm returning to a setup more similar to what I tried in July than the ones I did in August and September. I have the large calendar taking up most of the space, with room underneath for projects/monthly goals as usual, and my habit and mood tracker on the far right.
October Bullet Journal Finance Pages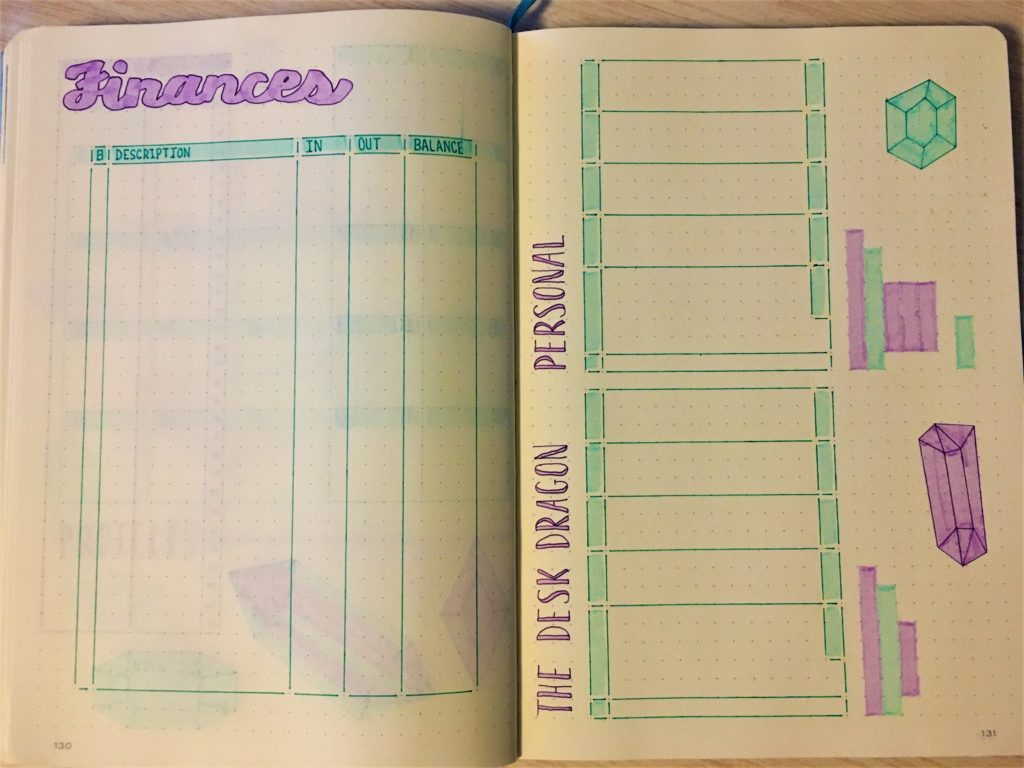 This spread really doesn't change much from month to month, aside from colors and decorations. It's nice to have a few "constants" in my layouts that I don't have to think much about when setting up the new month.
Another Fresh Start
Even though I haven't accomplished everything I'd hoped to in September (or in 2020 thus far), I'm still hopeful at the beginning of each new month. There's just something about seeing that empty calendar waiting for me that makes me feel like anything is possible, no matter how discouraged or frustrated I may have been in the previous month(s).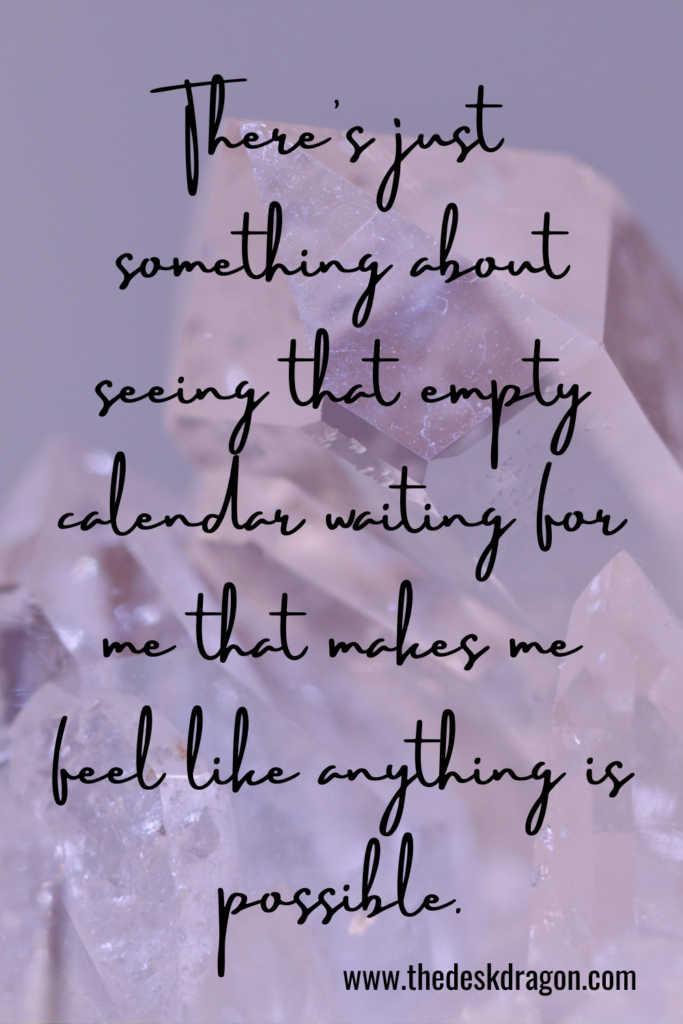 So here's to another fresh start in October. How do you feel about heading into the new month? I'd love to hear from you.
Did you know?
I offer writing & editing, podcast production, and virtual admin services.
Click here to see how I can help you get more time back in your day!