Here we are at the last month of the year. This year, I really wanted to do something bright and festive for my December spreads, so I went with red and green for a fun Christmas bullet journal theme.
For whatever reason, I haven't felt nearly as much of the Holiday spirit as I have in past years, so this color scheme is also my way of helping the festive feelings along — and it works, to an extent. Every time I look at these Christmas bullet journal spreads, I do get a bit of a lift in my mood. (Playing Christmas music helps a lot, too!)
So here's a peek inside my Christmas bullet journal spreads for a little extra Holiday inspiration.
Christmas Bullet Journal Monthly Spreads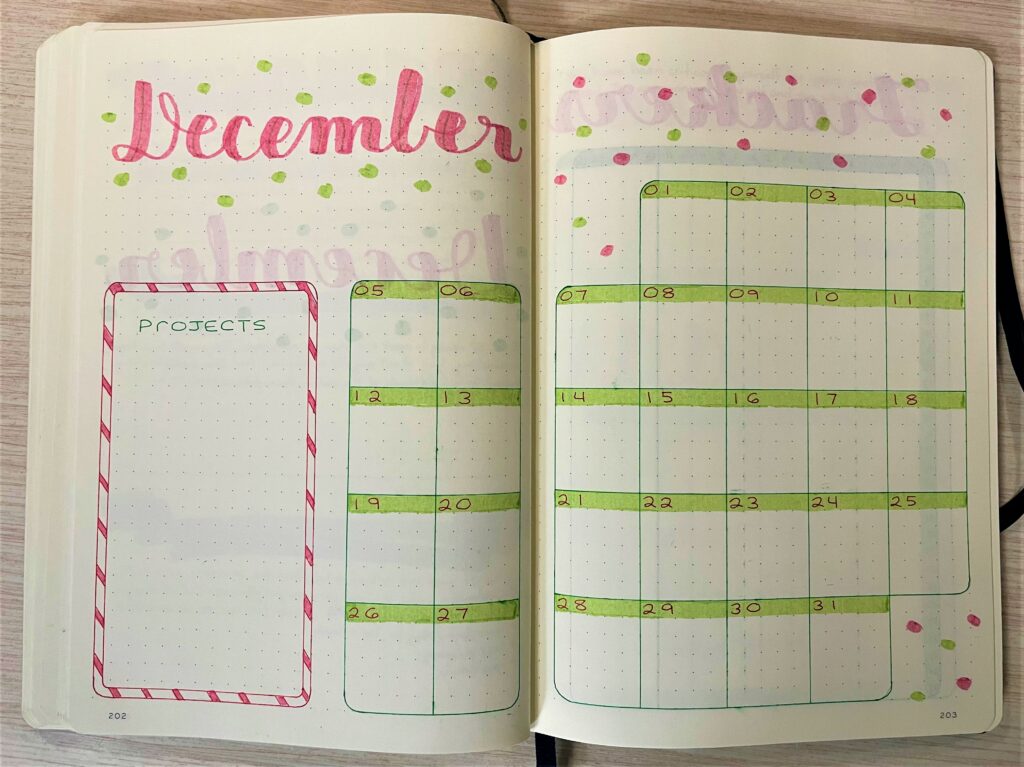 This year in particular, I've found myself using my monthly spread less than usual, even forgetting to turn to it at times. Because of this, I've considered reverting the more traditional bullet journal monthly log, which is a list instead of a full calendar, and maybe I'll actually try it at some point. But it does still help me to see the days laid out like this, even if just during my initial monthly planning.
Habit Trackers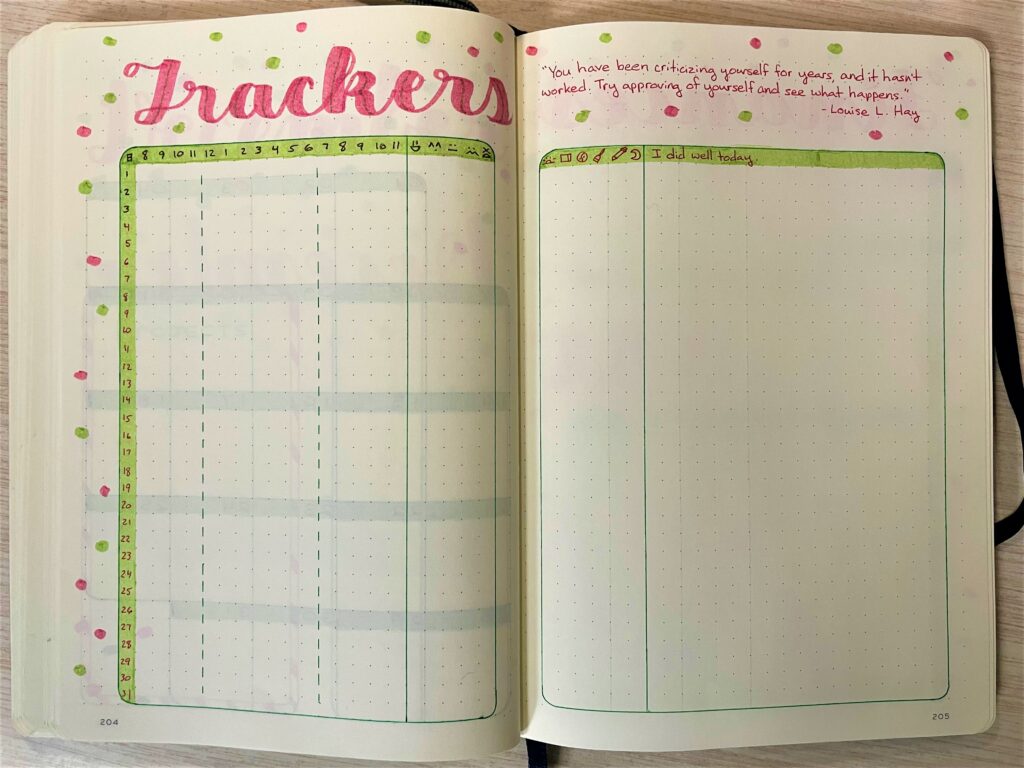 Too often the month of December feels like a mad scramble to get everything finished up by the end of the year. So my hope for this December is that I can take it a bit more slowly — particularly in the last couple of weeks — and really wind down the year with reflection and rest.
To that end, I decided to use a tracker dedicated to celebrating something small that I did well each day. It doesn't have to be a huge accomplishment; I just want to remind myself that I have made even the tiniest of progress and that it's okay to slow down a little.
I also chose this quote to pair with it:
I think it will be a really good exercise to spend all month celebrating small positive actions that I take. I've mentioned before that I'm working on un-learning the habit of negative self-talk, and this is one concrete action I'm taking this month to do so.
Finance Pages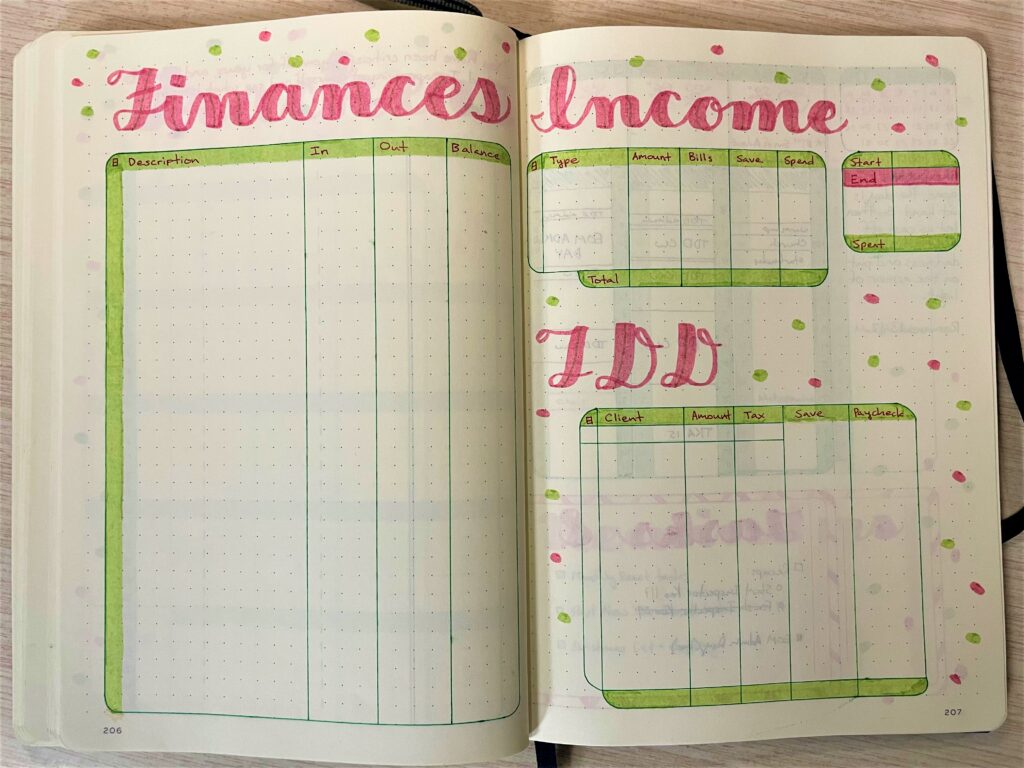 I don't always include my finance tracker in these posts, for two reasons:
I don't always have this spread set up before I write the post.
It really doesn't change from month to month.
Since this system works well for me, I haven't seen fit to change it yet.
---
This December, what steps are you taking to wind down from the year, speak kindly to yourself, and prepare for 2022?
If you're looking for resources to guide you in evaluating and creating your organizational systems, check out my Free Resource Library for worksheets, guides, and more! Sign up below with your name and email to get access.
Did you know?
I offer writing & editing, podcast production, and virtual admin services.
Click here to see how I can help you get more time back in your day!