Setting Up My Bullet Journal with Ribbon Banners for November
It's the second-to-last month in my current journal, and this is probably the closest I've come to breaking the "no themes" challenge I set back in July. But decorating the November pages of my bullet journal with ribbon banners still isn't a concrete them per se (or at least that's what I'm telling myself), so it counts. Besides, it was a lot of fun to experiment with, and the ribbon designs were the final touch that drew all of my scattered ideas together.
So, if you're in need of a little end-of-the-year inspiration, here are the November spreads of my bullet journal with ribbon banners and decorations.
November Cover Page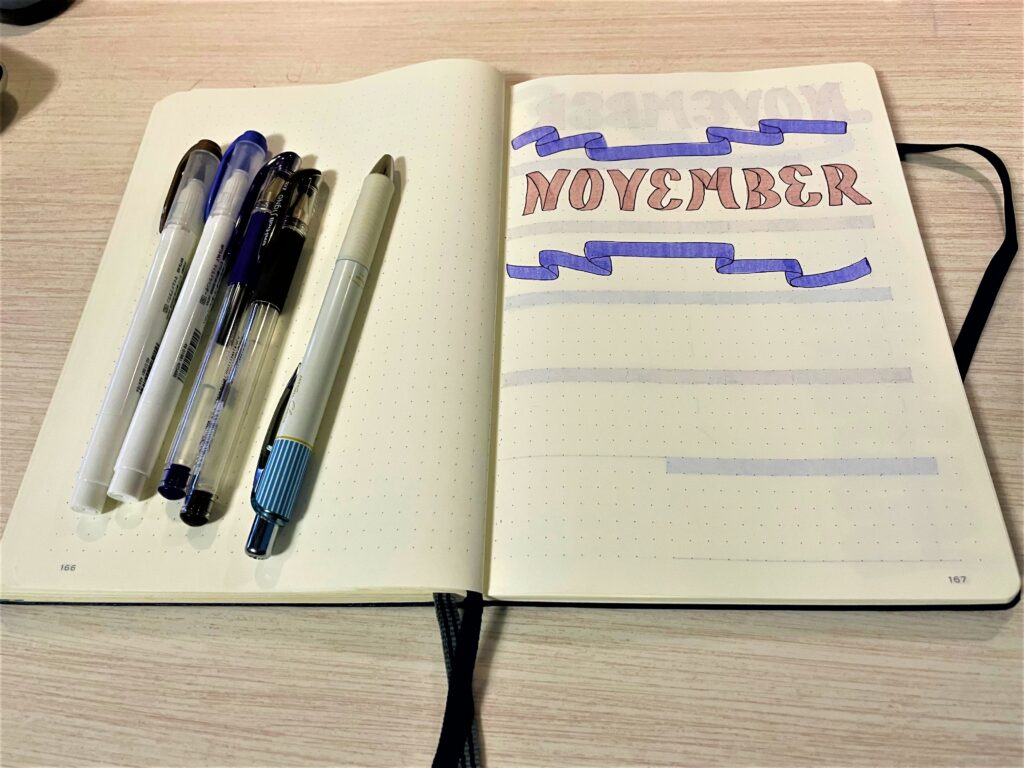 To be honest, I wasn't totally in love with how this cover page turned out. But I do like the overall idea of it. And, since I rarely turn back to look at my monthly cover pages, I tend to use them as practice anyway. They make a great place to solidify my theme (or colors and patterns, in this journal) and test out how everything will look on the page before I get into the monthly spreads I use more often.
November Monthly Calendar Spread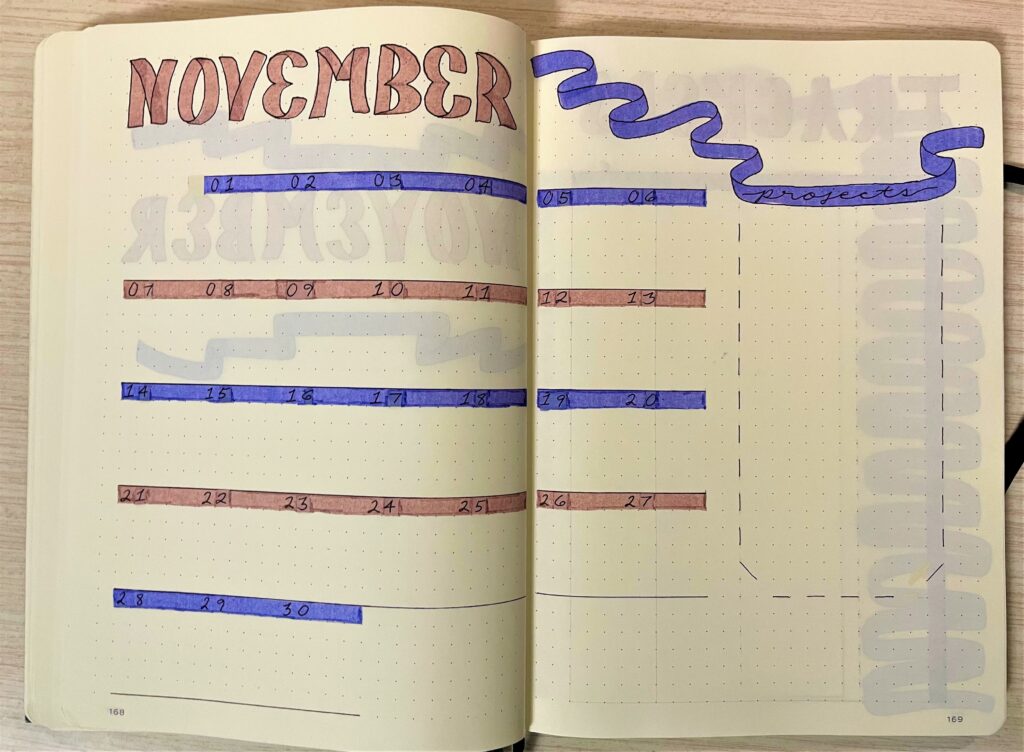 This monthly spread is an example of a bullet journal page that came together one piece at a time. I chose the lettering style for the title first, then came up with the ribbon design. Then I chose the calendar layout, and lastly — once all those elements were already on the page — I landed on the idea to "contain" the Projects section with dotted lines that remind me of stitching.
I drew the ribbon designs a little differently than I have before. Normally, I would draw the outline and fill it in with color and maybe shading. But this time I used my brush pen to draw the basic shape and outlined it in pen after.
Tracker Spread for November Bullet Journal with Ribbon Quote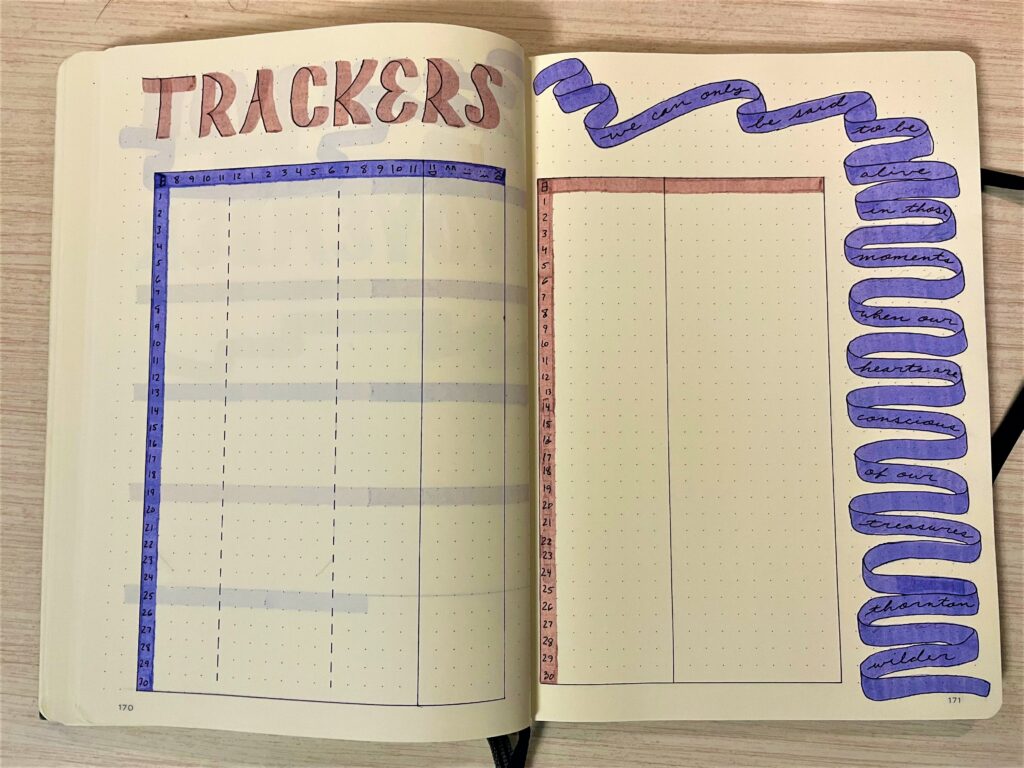 As usual, my tracker spread includes sleep and mood trackers, as well as daily habits. I'll also add an extra tracker element on the far right side of the table. I'm still working on what that one will be, but being November, it will probably be something to do with thankfulness.
On that note, my quote for November is this one:
I wanted to find a quote that related to Thanksgiving, and I liked the imagery in this one. A community I'm part of has been talking a lot this month about consciously taking notice of what makes us feel alive, which I think is a great exercise in both gratitude and being present in the current moment. What are those moments or activities that make you feel alive? How can you live in those moments just a little bit more often?
---
As we head into the last months of the year, I'll be doing a lot of planning and reflecting to prepare for 2022. If you're looking for resources or inspiration on goal-setting, planning, or organizing various areas of your life, check out my free resource library. It's filled with checklists, worksheets, and guides to help you simplify your life one step at a time.
Did you know?
I offer writing & editing, podcast production, and virtual admin services.
Click here to see how I can help you get more time back in your day!